How to Style a Black Blazer for Any Occasion This Spring
A modern classic, and timeless staple in any wardrobe, the black blazer is an incredibly versatile piece of clothing that can create many different looks. Perfect for the office, drinks with friends, or a night out on the town, there's no limit to how you can style this fashion hero this spring season! With its slim fit design, clean lines, and understated sophistication, throwing on a black blazer effortlessly creates a pulled-together aesthetic regardless of what outfit you pair it with. Get inspired by our styling tips below as we break down some do's and don'ts when wearing this wardrobe wonder.
Elevate your style with the black blazer this spring – a lookbook guide
The black blazer is a timeless classic, so why not elevate your look with one this spring? Whether you dress it up or down, a black blazer will always make an impact. Here are some looks to inspire your style and help you grow confident this season.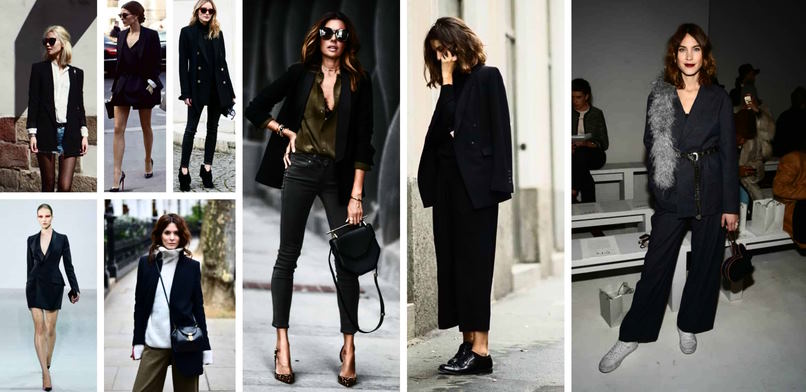 For the office: A sleek black blazer can easily be dressed up for work with a crisp white shirt and tailored trousers. Add a statement necklace for just the right amount of glamour, or keep it simple with diamond studs. Finish off the look with black pumps and you'll be ready to take on the day in style.
A night out: To go from day to night, switch out your trousers for leather leggings, and add a colorful silk scarf or bold earrings. A pair of statement heels will take your look to the next level while still keeping it classic.
Weekend chic: For a weekend look that's comfortable yet polished, wear your blazer with jeans, a graphic t-shirt, and sneakers. Complete the ensemble with a crossbody bag for an effortless feel.
Whatever way you choose to wear your black blazer this season, make sure you stay true to yourself and have fun with fashion! These looks are just the beginning – let them inspire you to create something uniquely yours.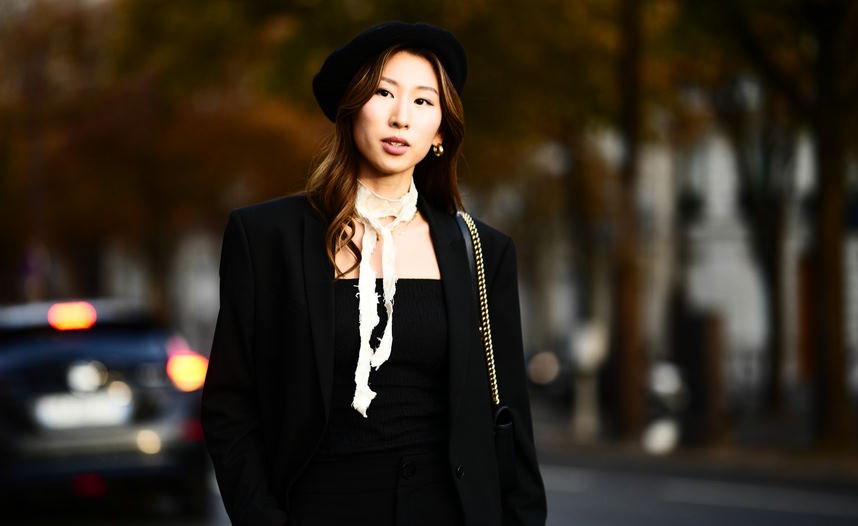 Jazz up your look with these 5 styling tips for the classic black blazer
Layer Up: A black blazer is a wardrobe staple that can be worn alone as a top or layered over a dress, t-shirt, or blouse for a more fashion-forward look. Adding layers to your outfit is an easy way to stand out while still staying classic and timeless.
Accessorize: An accessory like a statement necklace, scarf, belt, or hat will instantly bring life to the traditional black blazer look. Find pieces that complement the colors of your outfit and don't be afraid to mix and match patterns for an eye-catching style.
Show Some Skin: If you want to show off some skin without being too revealing, pair your black blazer with a cute tank top or bralette. The contrast between the soft and feminine pieces will give your outfit an edgy yet polished look.
Have Fun With Fabrics: A black blazer looks great with denim, but don't be afraid to try other fabrics like velvet, chiffon, corduroy, or tweed for a unique style. Mixing different textures and materials is a great way to add texture and dimension to your ensemble.
Get Creative: Play around with length and fit by pairing your black blazer with shorts, skirts of different lengths, wide-leg trousers, or cropped jeans for a fun twist on traditional styling. You can also experiment with different colors and prints for a look that is uniquely yours.
There's no right or wrong way to style your black blazer- get creative and have fun! With these few simple tips, you can turn your basic wardrobe staple into something special.