Perms for Short Hair: Revamp Your Look with These Must-Try Techniques
Perms have made a stunning comeback, and this time they're taking the world of short hair by storm. If you're craving a fresh and exciting change, it's time to consider the transformative power of perms for short hair. Whether you're looking to add texture, volume, or beautiful curls, these must-try techniques can revamp your look in ways you never thought possible.
Classic Perm Techniques for Short Hair
Traditional Perm:
When it comes to achieving classic curls, the technique of traditional perms for short hair has proven its resilience, navigate here through the test of time and remaining a favored option among many. The process involves applying a chemical solution to break down the hair's natural structure, followed by wrapping the hair around perm rods and applying a neutralizer to set the curls. The desired outcome is a head full of bouncy, well-defined curls that add volume and texture to short hair.
Ideal for various hair types and lengths, the traditional perm works particularly well on short hair that is at least three inches in length. Fine hair can benefit from the added volume and body that this technique provides, while medium to thick hair can achieve beautiful, long-lasting curls.
To maintain your traditional perm, it's essential to follow a few aftercare tips. Firstly, avoid washing your hair for at least 48 hours after the perm to allow the curls to set properly. Use a gentle shampoo and conditioner specifically formulated for permed hair to retain moisture and minimize frizz. Regularly moisturize your hair with leave-in conditioners or hair oils to keep it hydrated and prevent dryness. Additionally, protect your curls from excessive heat styling and use a diffuser attachment when blow-drying to enhance and maintain the curl pattern.
Body Wave Perm:
For those who prefer softer, more natural-looking waves, the body wave perm is an excellent option for short hair. This technique creates loose, cascading waves that add movement and texture to your locks. The process involves using larger perm rods to achieve a gentler curl pattern compared to the traditional perm.
To create soft waves for short hair, the stylist will wrap the hair around the perm rods, taking care to leave the ends straight for a more relaxed look. After applying the perm solution and neutralizer, you'll be left with effortlessly glamorous waves.
Styling and enhancing the look of a body wave perm is simple. Embrace the natural texture by applying a texturizing spray or mousse to enhance the waves. Scrunching your hair while it's damp can also help create a more tousled, beachy effect. For a polished finish, use a curling iron or wand to touch up any areas that need extra definition. Remember to use heat protectant products to shield your hair from heat damage.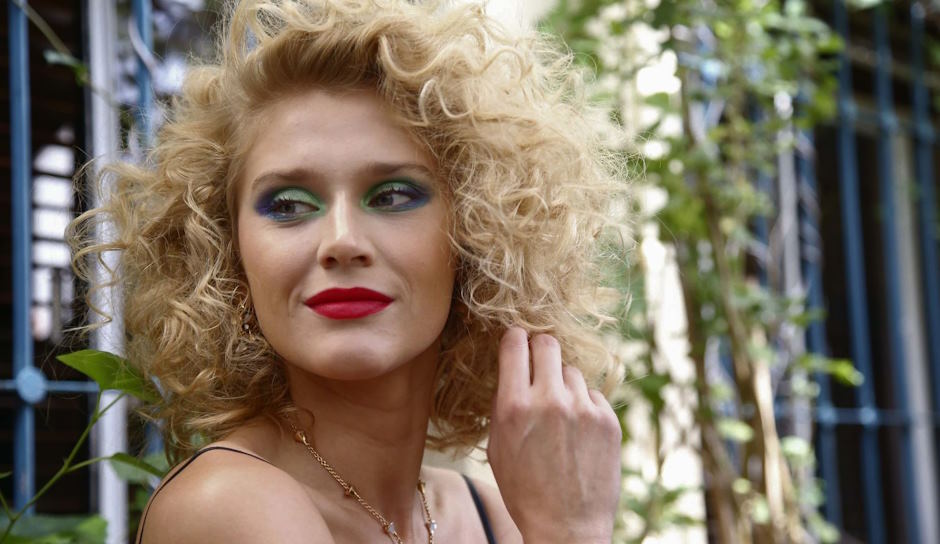 Trendy Perm Techniques for Short Hair
Spiral Perm:
If you're looking to make a bold statement with your short hair, the spiral perm technique is the perfect choice. This technique creates tight, spring-like curls that are full of life and bounce. The process involves wrapping the hair around long, thin perm rods in a spiral pattern, resulting in defined and voluminous curls.
The desired outcome of a spiral perm is to achieve a head full of captivating and eye-catching curls. Short hair can benefit greatly from this technique as it adds texture and dimension, making your hair appear fuller and more dynamic. The tight curls created by the spiral perm can transform your short hair into a stylish and glamorous masterpiece.
When it comes to styling options for showcasing spiral perms, the possibilities are endless. Embrace the natural texture by using a diffuser when blow-drying to enhance the curls and create additional volume. For a more polished look, use a curling iron with a small barrel to touch up individual curls and create more definition. Experiment with different updos, half-up styles, or simply let your curls cascade down for an effortlessly chic appearance.
Multi-Textured Perm:
For those seeking a truly unique and head-turning look, the multi-textured perm technique offers endless possibilities. This technique combines different curl patterns in a single perm, creating a visually captivating and multidimensional hairstyle. By using various perm rod sizes or alternating wrapping techniques, your stylist can create curls of different sizes and textures throughout your short hair.
The desired outcome of a multi-textured perm is to achieve a hairstyle that is full of diversity and personality. This technique allows you to customize your curls and create a one-of-a-kind look that truly reflects your individual style. Whether you prefer a combination of tight and loose curls or want to incorporate waves into the mix, the multi-textured perm can give your short hair a unique and edgy appeal.
When it comes to styling and enhancing multi-textured perms, it's important to embrace the versatility of your curls. Experiment with different styling products, such as curl-enhancing creams or mousses, to define and enhance each curl pattern. Play with different partings and create a variety of hairstyles that showcase the distinct textures throughout your hair. From sleek and sophisticated to tousled and carefree, your multi-textured perm allows you to explore a range of styles and express your creativity.
Embracing Your New Look: Styling Options for Permed Short Hair
Everyday Hairstyles for Short Permed Hair: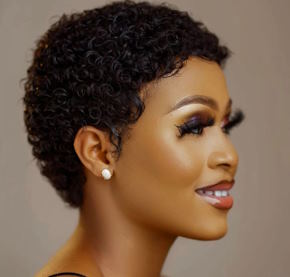 Having permed short hair opens up a world of styling possibilities for your everyday looks. Embrace the natural texture and volume of your curls by opting for simple yet chic hairstyles. Try a tousled bob by applying a texturizing spray or mousse to damp hair, scrunching it with your fingers, and letting it air dry for effortless waves. If you prefer a polished look, use a curling iron to define individual curls and create a more structured hairstyle. Half-up styles, such as a curly top knot or a twisted half-updo, can add a touch of elegance while keeping your hair off your face.
Formal and Special Occasion Styling Ideas:
When it comes to formal events or special occasions, permed short hair can be incredibly versatile and glamorous. For a sophisticated look, opt for a sleek updo with curled tendrils framing your face. Pinning your curls into an intricate braided updo or a low chignon can also create an elegant and romantic vibe. If you want to let your curls shine, consider a side-swept hairstyle with loose curls cascading over one shoulder. Don't be afraid to add accessories like jeweled hairpins or a statement headband to elevate your formal hairstyle even further.
Accessorizing and Experimenting with Different Looks:
Accessories are a fantastic way to enhance and experiment with your permed short hair. Headbands, scarves, and bandanas can add a playful and bohemian touch to your look. Experiment with different styles, such as a retro-inspired headband or a turban-style wrap, to give your curls a unique flair. Hair clips, barrettes, and decorative pins can be strategically placed to highlight specific curls or add a touch of glamour. Don't shy away from experimenting with different partings, whether it's a deep side part or a center part, to change up your overall look.